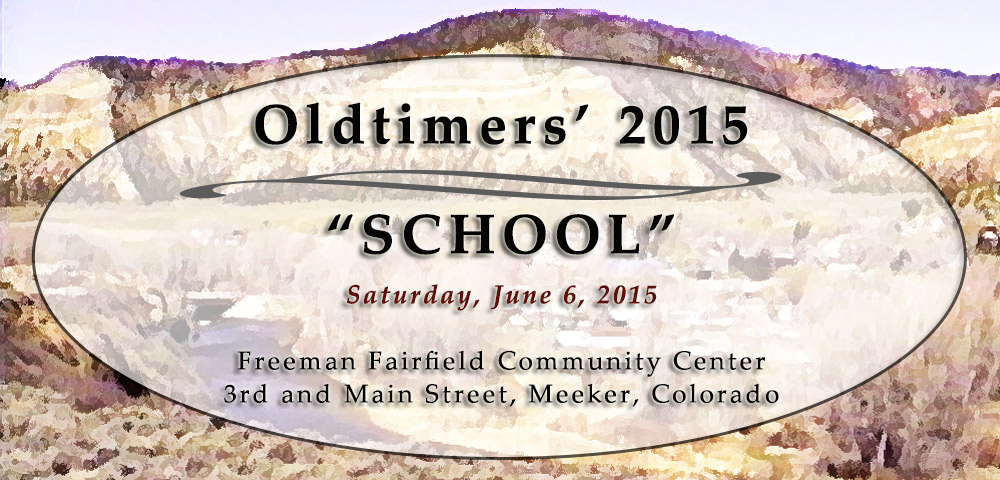 Capturing Our Culture – for people who want to share oral histories –
individually, as a family, as a class, or other group.
Please contact president@rioblancocounty.org
for advance scheduling; otherwise, it will be
done on a casual basis.
Social Hour begins at 5:00 in the lobby.
The Lion's Club will have a cash bar in the lobby.
Dinner will be served at 6:30 – and DJ dancing will start after dinner.
Make song suggestions/requests at your table the night of.
Of course, you can make song requests throughout the evening as well!
Cost is $35 per person
The Second Annual meekerpalooza will be held during the day at Ute Park